SOLAR & RELATED TOPICS
---
Development of a pricing model for the reactive power supply via STATCOM capability of a real PV power plant
Submission-ID 002
With the decision of the Energiewende by the German government, conventional power plants have increasingly been taken off the grid since 2010. This decommissioning is countered by an increasing number of renewable energy plants. Up to now, their reactive power supply has been limited to the range defined by the Technical Connection Rules for for the respective voltage level and covered by the regulatory framework. Technically, the provision of reactive power is usually also possible outside the stipulated ranges. This means that the systems can also provide reactive power in STATCOM operation independently of the active power feed-in, without making structural changes or oversizing the converters.
The aim of this paper is to develop a pricing model that represents the compensation of the possible STATCOM range of inverters in a real PV park in the grid region of 50Hertz. In addition to the grid operator, the planner of the PV park and the inverter manufacturer were also involved. In this pricing model, various influencing variables, such as losses and wear of the components, are considered.
First, the relevant boundary conditions and input parameters for the creation of this price model are elaborated. For this purpose, the individual factors influencing the resulting active power losses during the additional provision of reactive power are investigated. In particular, these are the transformer, line and inverter losses as well as the expected operating points. In addition, the influence of the increased reactive power supply in STATCOM operation on the hardware of the inverters is investigated. Therefore, different hardware influencing variables are analyzed and evaluated. Moreover, the influence of the increased reactive power supply in STATCOM operation on the hardware of the inverters is investigated. Three use cases (classic, extreme and dynamic) are defined for the investigation, which is carried out using real measurement time series provided by 50Hertz. The losses are then calculated for the use cases, which are then incorporated into the pricing model.
Finally, a pricing model was developed and proposed for this PV park for the extended reactive power feed-in. The focus of this model is the compensation of the reactive power provided (in €/Mvarh), which consists of three different components: compensation for the reactive power provided, the provision costs and an incentive payment for the plant operator. With the help of the study, the extended provision of reactive power outside the TAR can be valued monetarily. This provides both the grid operator and the plant operator with tools to make economic decisions.

---
Battery energy storage system Integration to the RTE network: from EMT studies to site validation
Submission-ID 007
The bulk power system (BPS) in North America and Europe is undergoing a rapid transformation with the high penetration of inverter‐based resources. Renewable sources of energy, such as hydropower, photovoltaics, and wind turbines, have become widely applied solutions to address global challenges such as oil reserves depletion, increasing energy demand and anthropogenic global warming. On the other hand, solar and wind energy are strongly dependent on intermittently available weather resources. To mitigate this uncertainty, battery energy storage systems have been broadly accepted as a reliable mean of compensation, with advantages such as being geographically unrestricted, fast responding, and able to sustain power delivery.
Transmission Planners (TP) and Planning Coordinators (PC) are concerned about the lack of accurate modeling data and the need to perform ElectroMagnetic Transient (EMT) studies during the interconnection process and long‐term planning horizon. The growth of inverter technologies has pushed conventional planning tools to their limits in many ways, and TPs and PCs are now faced with the need to conduct more detailed studies using EMT models for issues related to inverter-based resource integration issues which is now reflected in their requirements.
This article presents the utilization of EMT modeling in the context of integrating BESS in the transmission grid in France. It first explains the list of requirements imposed by the French TSO (Transmission System Operator) RTE regarding the dynamic studies using an EMT model, and second the validation of the model using on-site measurements.

---
Decentralized Control Strategy of Battery Energy Storage Systems for Effective Power Sharing
Submission-ID 015
Scope: With the penetration of more and more RE in the distribution systems, BESS plays a key role in mitigating the intermittency due to these RE sources. Several power converter topologies can be employed to connect BESS to the grid. There is no defined standard on converter configuration and topology and hence in presence of multiple BESSs, the conventional droop control is employed which regulates the common bus voltage and also accomplishes desired power sharing among the interfaced battery sources. However, the conventional droop characteristics are critisized for having to trade off between voltage regulation and extent of power sharing as discussed in various literature. Also, droop characteristics may get affected by the cable impedance which interfaces parallel sources with the common bus.This work is primarily focused on multi BESSs where effective power sharing is crucial and addresses the drawbacks of conventional droop characteristics.
Methodology:
Aiming to achieve desired power sharing, this work proposes an integrated power and voltage loops as secondary loops for bidirectional converter control of BESSs. The durability of the BESSs are well considered while developing the control solutions by regulating battery SOC within permissible limits. The proposed control strategy synthesizes coordinated P-V-I loops which employs locally obtained measurements as states in control design, and thus, circumventing the need for communication bandwidth. Various BESSs participate to support the DC bus voltage profile depending on the participation factor (α) in case grid interface converter (GIC) fails to support system voltage. Smooth transition from power regulation mode (PRM) to voltage regulation mode (VRM) of BESSs is presented in this work under small and large disturbances.
Validation Results: Scaled down laboratory setup in the form of hardware-in-the-loop (HIL) setup has been successfully developed at 100 V DC. The proposed controller developed in real time simulator OPAL-RT core has sampling time period 25 μs without any overruns. The respective controllers of GIC, BESSs are modelled in RT-LAB which is the dedicated interfacing software for OPAL-RT. The plant has been developed in physical space. Transient performance validation is done by simulating different system disturbances such as uncertain loading conditions, accidental grid isolation, etc. Impact of power-voltage-current (P-V-I) loops, participation factor of BESSs, etc. under various transients are also discussed in HIL setup.
Conclusion: The proposed control methodology has successfully been able to stabilize the bus voltage in grid tied mode, autonomous mode as well as during the transition between the two modes of operation. The required power demand in the islanded mode is met through effective power sharing among BESSs. The response time and undershoot in bus voltage have been significantly improved using the proposed BESS control technique.
---
PV self-consumption rates for households and small businesses derived from field data with high temporal resolution
Submission-ID 017
Thanks to its high scalability, photovoltaics can be employed across various use cases. The primary motivation is often local self-consumption. Therefore, defining characteristic metrics is crucial, which are discussed in detail in this study, including underlying mathematics. Then the size of the PV system, the most significant influencing factor, is analysed, in terms of the energy generated to load ratio. While the sizing of the PV system is intended to provide a degree of freedom, there is an parameter that can involuntarily falsify the calculation of self-consumption: the temporal resolution of the time series used. Therefore, a sensitivity analysis is carried out to evaluate the extent of its impact. The author employs measurement data of unparalleled granularity, matching various loads with PV systems by simulation. The loads extend beyond the residential sector including a fast-food takeaway and a mixed commercial site. The latter, with its significantly higher electricity consumption, challenges the commonly held belief in the literature that the time resolution of the PV profile is always of secondary importance. Due to the high temporal resolution of some of the measurements of one second, reliable recommendations are made regarding minimum sampling rates.
---
A Methodology to Improve the Predictability of Solar Energy Generation: Preliminary Evidence from Great Britain
Submission-ID 022
Using data from Great Britain, this paper begins by observing that the current solar energy forecasts are inaccurate even though the capacity-weighted metric of the forecast error suggests otherwise. This occurs because weighting the mean absolute error by capacity will yield a biased assessment of the forecast error when technologies with a low capacity factor, such as solar energy generation, are evaluated. Consistent with the view that the capacity-weighted metric of the forecast error can lead to a misleading assessment of forecast accuracy, the paper's analysis indicates that the forecasts do not fully reflect expected weather information. It is also observed that solar energy generation is highly autoregressive, which can be modeled to improve predictability. An Autoregressive Moving Average with Exogenous Inputs (ARMAX) model is formulated based on those properties. The model was estimated using 30-minute data from Dec 7, 2018, through Dec 31, 2021. The model is evaluated using out-of-sample data from Jan 1, 2022, to Jun 30, 2022. The period-ahead out-of-sample predictions have a weighted-mean-absolute-percentage-error (WMAPE) of about 3.3 %, substantially less than the approximately 14.7% WMAPE associated with the solar energy forecasts used by the system operator over the same period.
---
Technical and Legal Analysis of the Grid-Serving Multi-Use of Battery Storage Systems for Prosumers
Submission-ID 023
Stationary residential battery storage systems (BSS) are mainly operated in a single-use configuration to achieve self-consumption increase (SCI) in which their technical potential is not fully utilized. Multi-use operations enable increasing the effective usage of BSSs' technical potential. This research investigates the application-based multi-use of BSS from both technical and legal perspectives. Two different grid-serving use cases are examined by stacking the applications SCI, ancillary services (AS) and peak shaving (PS). The legal analysis of the multi-use shows that it is crucial when storing power from the grid, to feed it back entirely into the grid to avoid increased costs or loss of funding. Moreover, if power from renewable sources is stored, the BSS may not be used for storing power from the grid simultaneously. The technical analysis shows that the multi‑use with SCI/AS does not result in significant improvements in grid stability. SCI/PS can mitigate most violations of operational boundaries. The impact on the BSS, resp. the number of efficient full cycles and the self-consumption quota (SCQ), show only minor differences when stacking the applications. Nevertheless, the disutility resulting from the SCQ needs to be revised when setting financial incentives for grid-serving applications in multi-use operation of residential BSS.
---
Power System Stability Analysis & Planning Using Impedance-Based Methods
Submission-ID 024
A power system screening method is introduced to quickly estimate the stability and power transfer limits of an IBR-dominant power system, such as the future resource fleet in the Midcontinent Independent System Operator (MISO) footprint. Today's approaches typically use positive-sequence dynamic simulations or electromagnetic transient (EMT) simulations to evaluate the stability limits of IBR-dominant systems; however, these approaches are computationally burdensome and difficult or unmanageable for large power systems. The new approach combines steady-state voltage stability analysis with focused use of detailed EMT simulations using an impedance-based method to capture specific stability characteristics of different resource technologies (traditional synchronous machines as well as inverter-based resources) in a way that is tractable for use in planning studies on large power systems considering many potential scenarios.
---
ECONOMIC ESTIMATIONS OF A PV PARK COMBINED WITH STATIONARY BATTERY STORAGE OPERATION ON DAY-AHEAD AND FREQUENCY REGULATION MARKETS
Submission-ID 027
As interest in deploying Battery Storage systems (BSSs) grows, a significant challenge is to determine the specific services that the BSS should provide to maximize profits. This study aims to determine the most profitable strategy and size of integrated grid-connected BSS with and without PV park for participating in Day-Ahead Market (DAM) and Frequency Regulation Market (FRM). The Frequency control services activate in response to changes in the electricity grid frequency, with BSS supporting during frequency fluctuations. The focus of this study is on the primary regulation within FRM. In this study, a BSS operation algorithm is evaluated in economic terms. The algorithm imports inputs like market prices, fees, tariffs, PV production, and chosen BSS service. Economic metrics include Net Present Value (NPV) and Internal Rate of Return (IRR). Real-world data from a Swedish PV park was used for case studies across three categories: BSS stand-alone, PV park alone, and PV-BSS combination. Results highlight that stand-alone BSS scenarios are superior to PV-BSS combination cases, showing a 73\% Internal Rate of Return (IRR) for a 1000 kWh/400 kW BSS configuration. PV park alone participation in FRM and DAM shows marginal benefits compared to only acting on the spot market. The sensitivity analysis examining changes in prices for both DAM and FRM relative to 2022 reveals a significant negative change in revenue in 2020, which is explained by the higher and more fluctuating electricity prices. Lastly, the sensitivity analysis explores changes in the acceptance rate of bids in the future relative to 2022, as FCR products will be procured at a marginal price. These analyses indicate potential negative changes that may occur as the acceptance rate may decrease.


---
VERY SHORT-TERM SCENARIO-BASED PROBABILISTIC FORECASTING OF PV PARK POWER PRODUCTION
Submission-ID 031
Grid-connected photovoltaic (PV) parks are increasing in number and size. For local optimal battery control, electricity market participation and generally for delivering ancillary services to the grid from PV parks, it is important to be able to forecast PV park power generation. This study investigates short-term probabilistic forecasts and scenario-based forecasts on PV park clear-sky index for photovoltaics with two Markov-chain mixture distribution (MCM) models, Persistence Ensemble (PeEn) and Climatology. The models were trained on, and used to forecast, a 5 minute resolution data set of PV park power generation for two years from Vasakronan AB's PV park in Uppsala, Sweden. The study shows that the MCM models outperform the PeEn and Climatology for five minute ahead forecasts in terms of continuous ranked probability score and in terms of point forecast MAE. It is also concluded that PeEn outperforms the Climatology, which despite lack of accuracy has highest similarity in result output. In terms of scenario-forecasting, where the two MCM models are compared to outputs from the Climatology, all models have similar CDF goodness-of-fit. In terms of autocorrelation, the MCM models are superior. Based on the results, the MCM model, regardless of setting, is recommended as advanced benchmark for very short-term probabilistic PV park power production forecasts.
---
Application of HVDC System to Remote Island Microgrid for Utilization of Renewable Energy Sources and Reduction of Diesel Generators
Submission-ID 049
Distributed power generation using renewable energy sources has been introduced and expanded recently as a countermeasure against global warming and energy depletion problems. However, introducing renewable energies in independent power grids, such as those on remote islands, poses problems such as maintaining supply-demand balance and instantaneous fluctuations in frequency and voltage. Therefore, the power supply in remote islands heavily depends on diesel synchronous generators (hereafter called SG), which emit a large amount of greenhouse gases.

On the other hand, unlike AC transmission systems, direct current transmission systems using voltage source converters (hereafter called HVDC systems) do not generate reactive power in the transmission line. The HVDC system can send power with a cable of small current capacity, making it more economical than the AC transmission system for long-distance cable transmission over 30 to 60 km. Thus, if a mainland and remote islands are connected by the HVDC system and submarine cables, it is expected that the problems associated with introducing renewable energy can be solved by controlling the HVDC converters.

This paper proposes a coordinated control method for the SGs and HVDC system in remote islands where renewable energy sources are installed. The HVDC system is used for interconnection between the mainland and remote islands. Simulation studies in conditions such as load fluctuations were carried out to validate the proposed coordinated control method. Based on the simulation results, this paper also discusses whether the HVDC system can reduce the installed capacity of diesel generators and increase the installed capacity of renewable energy sources.
---
A performance comparison between the isolated Hybrid Energy System with and without Battery Energy Storage System
Submission-ID 050
This work explores the performance difference between the approach with and without Battery Energy Storage System (BESS) for an off-grid Hybrid Energy System (HES). For the storage-less case, the solar forecast is used to mitigate the system variability. The evaluation is achieved through a highly configurable Python-based simulation platform and a cost-based evaluation approach, where the simulation results are considered as the system performance indicator. In this work, two forecast methods and 6 different BESS sizes from 0 to 50MWh are tested. The results show that the use of BESS can enhance the system stability, increase the PV energy share in the final energy consumption, and reduce the final system cost, especially in a situation with uncertainty. In cases with a high PV penetration rate, a larger BESS provides greater advantages, however, the overall performance-to-cost ratio of an oversized BESS is lower compared to a properly sized BESS. For a high-value off-grid system, BESS proves to be a useful and efficient option. Alternatively, a reasonably accurate forecast is also a viable cost-effective choice.
---
Investigating the economic potential of retrofitting Swedish onshore wind power plants into wind-PV hybrid power plants
Submission-ID 060
The interest in retrofitting existing utility-scale onshore wind power plants into wind-photovoltaic (PV) hybrid power plants is growing. Such retrofitting, i.e., co-locating and connecting PV power capacity behind the same grid connection points of the wind power plants, can ensure lower investment costs, less nature intervention and faster concession times compared to building new stand-alone utility-scale PV power plants. In addition, as wind and PV assets rarely generate electricity simultaneously at maximum capacity, it is possible that the original grid connection point can be shared between the assets with limited curtailment losses throughout the year. However, there is a need to quantify the techno-economic benefits of such retrofitting, in order to find feasible sites.

In this study, actual wind power plant data for 248 sites across Sweden for 2018 has been collected from the Swedish Energy Agency, and PV power production data has been modelled for the same locations. A linear optimization model is used to find the cost-optimal PV system in which the producer should invest to maximize the profits of the combined wind-PV power plant in the lifetime of the PV system. For this optimization, it is assumed that the grid connection capacity corresponds to the installed wind capacity, and whenever the PV and wind generation exceeds this grid capacity, the PV generation is curtailed. The results show that even with conservative cost assumptions, almost all the wind power plants in SE4, and half of those in SE3, would economically benefit from being hybridized with PV capacity, while most of the sites in SE1 and SE2 proved unprofitable for PV capacity expansion, mainly due to low irradiation.
---
IMPROVING RENEWABLE ENERGY INTEGRATION WITH DISTRIBUTIONALLY ROBUST STOCHASTIC OPTIMAL POWER FLOW
Submission-ID 062
The optimal power flow problem (OPF) plays a crucial role in the operation and planning of power systems. In recent years, distributionally robust optimization (DRO) has emerged as a promising approach to handle the uncertainty associated with renewable energy sources and load variations. This paper presents a data-driven approach to tackle the stochastic optimal power flow problem in an electric power system. The objective is to balance the operational costs and the risks of constraint violations in the network. The approach uses ambiguous distribution sets centred on a finite set of training data to account for uncertainties in the network. It leverages the Wasserstein metric to determine control policies that can withstand both the forecast errors and sampling errors present in the data set by quantifying the proximity between the empirical distributions and the actual unknown distribution. The goal is to support the reduction of over-voltage caused by high integration of renewable energy in the distribution network. This is useful for System Operators (T/DSO) to efficiently plan the grid operation, or for aggregators to draw operational strategies against penalties due to connection constraints' violation. In order to illustrate the proposed approach, a realistic low-voltage grid was designed using real data extracted from the Portuguese distribution network. It is shown that the approach is effective and flexible in balancing efficiency and risk of constraint violation.
---
Grid-Forming Distributed Energy Resources: Value in High Renewable Penetration Scenarios
Submission-ID 067
In this work, the impact of high penetration of inverter-based generation on overall power system stability is studied considering
both transmission- and distribution-connected inverter-based resources (IBR). An electromagnetic transient (EMT) model of a
transmission system is utilized with a real-world distribution feeder to study the power system stability. Few solutions such
as synchronous condensers (SC), grid-forming (GFM) IBRs in transmission system, and GFM distributed energy resources
(DER) are considered to overcome instability from high amount of inverter-based generation. Additionally, the dependence of
the location of these resources in providing the necessary stabilizing impact is discussed in detail, highlighting the potential
benefits of GFM DERs in stabilizing the local distribution grid and contributing towards overall system stability. Also, the
performance of the commonly-used screening index, short circuit ratio (SCR), in quantifying stability margins in a distribution
system with high penetration of DERs is evaluated.
---
Performance specification and evaluation criteria for grid forming simulation models
Submission-ID 075
In this work, a process to evaluate the performance of a grid forming simulation model will be described. With almost all original equipment manufacturers providing blackbox models to utility planners and operators, it is important to ascertain if the provided model has the ability to meet the various needs of the evolving power system. Further, it is also important to ascertain the limits of each model that can help identify when a particular model cannot be used. Today there is no general criteria or list that can be used to achieve this task. Additionally, such a performance criteria, when used to compare models across simulation domains, could be useful in determining the limits of a model in that simulation domain. This work will showcase examples of applying the process on generic models and verify the results with system wide simulations.

Since the developed test framework is expected to be used with a microcosm system (to aid in efficient testing of a number of resources), the process will subsequently aim to translate the likely system operating conditions and critical contingencies to this microcosm network. The objective here will be to mimic realistic system conditions within the microcosm network. It is expected and understood that performance requirements and criteria of the network may change as the network approaches a 100% IBR performance. The use of the microcosm system, in addition to making the test framework more efficient, will also aid in identifying if there can be a need for a change in a metric as the system evolves.

The developed test framework and methodology will leverage generic models of inverter resources in both EMT and positive sequence domain. These generic models have been extensively tested and compared against each other for sufficiency of show casing the required property and capability of the resource. A key challenge that regarding this topic is the absence of a clear line that distinguishes between grid following (GFL) and grid forming (GFM) inverters. It is certain that the capabilities of newer GFM is vastly improved when compared to legacy inverters that have been connected to the grid more than a decade ago. However, many OEMs have continuously improved their inverter control over the years. OEMs now have control architectures that can be stable for short circuit ratios as low as 1.3 – 1.5. As a result, there is a grey area between being designated as GFL versus being designated as GFM.

In an attempt to bring about more clarity between the capability of both types of inverters, it may be possible to design tests that reflect extreme events. However, while the results of such extreme tests may vary significantly between different inverter technology, caution and engineering judgement must be applied when making use of these results.

---
Selection of energy storage parameters to cover the annual demand curve in cooperation with wind and photovoltaic farms
Submission-ID 080
The annual demand for power - of a country, region or a separate area - is described by the demand curve. It refers to consecutive hours (8760) or quarters of an hour (35040). The demand is covered by conventional and renewable sources. The operation of conventional sources can take place according to an appropriate schedule, and the operation of renewable sources (wind, photovoltaic) is subject to daily and seasonal changes, along with the variability of wind speed and solar radiation. The difference between the total generation and the demand determined for each hour (or quarter of an hour) is defined as the annual imbalance power curve. Imbalances can be covered by imports, periodic demand reduction (according to DSM contracts) or by using energy storage facilities. To make this possible, the installed capacity of renewable sources must show periodic surpluses of generation over demand, and the parameters of energy storage facilities (total power and capacity) must be properly selected. Unfortunately, the choice of these parameters is not free, it is subject to limitations for both technical and economic reasons. In the presented article, the authors used the actual demand and generation values measured and registered in the Polish power system. On the other hand, the problem of selecting the parameters of the global energy storage was treated as a non-linear optimization task. To solve it, an original heuristic algorithm known in the literature as AIG (Algorithm of Innovative Gunner) was used, developed several years ago by the authors of the article, and currently used in various optimization tasks. As a result of minimizing the value of the objective function (specially defined), the optimally selected energy storage contributes significantly to the reduction of the imbalance power or allows for its complete elimination.
---
DER Active Power Management
Submission-ID 086
Authors evaluate active power management options and provide a taxonomy for their use. Included is an overview of the ways that utilities are managing DER active power with notably different penetration levels of DER. These range from built in inverter performance to time varying schedules and real-time communications. We define three mutually exclusive management methods around the broader concept of DER integration and grid flexibility.

The main reasons to manage DER active power are to serve load variability, optimize energy use, increase grid hosting capacity, and export maximum renewable sourced energy without, exceeding grid power limits. The incentives to manage power can be found at all levels in the electric grid including local, feeder level, and balancing area.

A key takeaway from the work indicates that managing active power can be as effective as grid upgrades for enabling DER. Flexibility in DER operation with feedback from the grid is an untapped opportunity. Also shown is that DER power management applications can manifest all levels in the power system from the DER premises to the bulk system operations.
---
Supervisory Optimal Control with Information Flow for Wind and Solar Resilient Integration onto an Electric Power Grid
Submission-ID 123
The following paper presents an optimal control algorithm for the study and operation of an electric power grid (EPG) in the presence of a combination of rotating generators and renewable energy resources such as wind farms and solar arrays. The algorithm consists of a reduced order model (ROM) that describes the microgrid, a discretization of the equations that result from the ROM, and an optimization formulation that controls the microgrid's behavior. Once formulated, the algorithm is applied to a series of scenarios that study the affect of an increasing number of renewable energy resources on the grid and how a combination of energy storage and rotating generators stabilize the microgrid's behavior.
---
Development of Microgrid Testbed for real desert Environment Testing and Evaluation: Project Experience
Submission-ID 137
This paper presents the microgrid testbed that is constructed for a real desert environment testing and evaluation. The testbed comprises PV of various technologies, microturbines, diesel generator, energy storage, artificial loads and an industrial microgrid central controller. The testbed is connected to the low-voltage distribution system which enables it to exchange power with the grid. The microgrid central controller based remote terminal unit (RTUs) and supervisory control and data acquisition (SCADA) was designed to monitor and control the various components within Microgrid. Some details of the components within the microgrid such as their capacity and manufacturer is provided. The challenges faced by the team during procurement, designing, getting approval, construction and commissioning is shared. The operation scenarios that are performed using the testbed is presented and some data is shared. These include the data on PV generation, load consumptions and power that is exported to the grid. The testbed has been in operation since Sept 2022 with most of its components. Some components however still under commissioning and installation. The successful completion of this project will encourage various companies to adopt the technologies and the methodologies as demonstrated with the Microgrid. The Microgrid will also serve as a testing ground for various smart grid concepts before implementing it at a larger scale in the real power system.




---
The challenges of a real, complex hybrid project
Submission-ID 149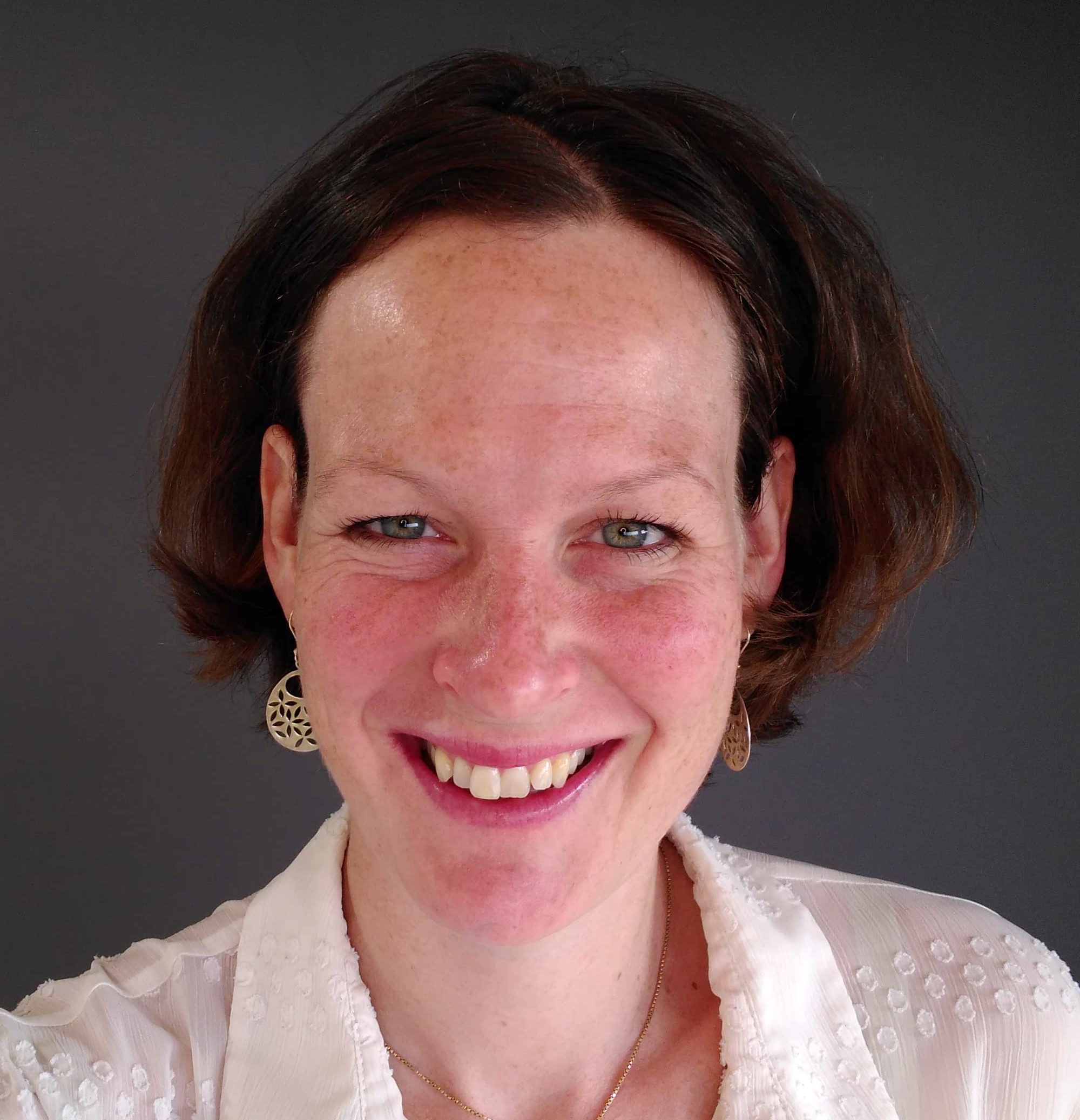 In this paper, we describe concrete challenges we face in the implementation of a real hybrid power plant project in a developed and complex energy market. The hybrid power plant in questions originates from thet existing Magat 388 MW hydropower plant operated by SNAP and located in the Philippines. The plant is hybridized using a 24 MW battery system and 10 MW floating solar. Scatec, OceanSun and Prediktor, with support from the research partners IFE and SINTEF Energi, are contributing to the development under the HydroSun innovation program, with grants from Innovation Norway and the Research consunil of Norway. In the paper we share the experience we have attained during the development of the project and through engagement with stakeholders and authorities.
SNAP/Scatec is responsible for the development and evaluates projects based on the attractiveness of the business case, including the tariff potential and expectations on profitability, how to secure off-take opportunities and contracts, financial solutions, and the likelihood of securing land access and grid access. The well-developed energy market in the Philippines has both day-ahead energy and ancillary service market. The paper focus on added value of the integrated hybrid power plant in this market, compared to stand alone assets. The added value is particularly related to improved performance in the ancillary service market and from saving water by using the batteries for provision of energy services during the ramp-up time for the hydropower plant.
Prediktor (TGS) is developing an real-time hybrid Energy Managment System optimization software. The purpose is to optimize the energy service revenues by allocating assets to different energy market services. The data taken into consideration is among other minute resolution market prices, second resolution weather and inflow data, asset design limitations (i.e. BESS cycle limitations, HEPP ramp-up dynamics) and license requirements (water volume release for irrigation, reservoir rule curves, ect).
Ocean Sun is providing a proprietary technology for floating PV power plants, and design and dimension the floating PV system at Magat dam. The Philippines is a typhoon prone country, and typhoons represent a potential risk to FPV installations. Insurance guarantees is therefore important to mitigate this risk for the buyer.
There is no predefined regulatory framework for floating solar assets in the Philippines. SNAP is assisting the authorities with providing suggestions to guidelines for acquiring permits and contracts.
The value creation potential from Magat HyPP is assessed with the Short-term Hydro Optimization Program (SHOP) developed by SINTEF. The results indicates that under a Hybrid PPA, the annual revenue can increase with 4 % compared to stand alone production.
Finally, we will discuss the unique benefits of developing solutions for concrete, large-scale pilot plants, such as the opportunity offered by the HydroSun grant. Our experiences highlight the need for large-scale pilot projects in the development of solutions for hybrid power plants.
---
Limitations of current norms to predict reliable islanding detection by example of two detection methods for grid-forming inverters
Submission-ID 154
With the planned shutdown of centralised large-scale power plants and their synchronous generators from the interconnected grid, the question of future dynamic system stability through sufficient provision of inertia from alternative sources is at stake in the short term. In view of the massive expansion of renewable energies expected in the near future, grid-forming converters in DER are seen as a future source of grid inertia but need to be implemented in massive scales in all voltage levels in short timeframes to be a viable replacement. The distribution grid operators see the increased formation of unwanted island grids by grid forming technology as a particular danger in low-voltage grids. As shown in literature, the integration of grid-forming converters without their own procedures for reliable islanding detection can lead to a significant reduction in the effectiveness of current procedures on existing grid-following converters, and islanded grids formed in the wake of a fault of planned maintenance can no longer be reliably switched off in the event of a fault sequence.
However, the testing requirements for new islanding detection techniques need to ensure they still work reliably when operating in real grid infrastructure.
In this paper, we detail the issue and propose a solution for an islanding detection procedure suitable for grid-forming converters. Based on an introduction of current test setups and procedures for active islanding detection mechanisms, underlying assumptions and dependencies in the setup are examined. Afterwards, an islanding detection method for Grid-Forming inverters are introduced in simulation and lab results and the test setup is applied. While the results are positive for this measure, we argue why it would fail to detect islanding in real setups. The results are used to discuss shortcomings of this setup especially for grid-forming inverters and possible measures and requirements for active islanding detection mechanisms for ensuring future reliable islanding detection in complex grids comprised of different inverter technologies. Based on this analysis, we then propose a detection procedure for a grid-forming converter, which is an adaptation of an approach for an existing plant to the specifics of grid-forming converters. We explain the resulting '-Q(f)-/-f(Q)droop' proposed here and detail its effect on islanding detection in interconnected operation. Based on simulation series, we create non-detection zones such as the one below, which show that the developed method is capable of both reliable islanding detection on grid-forming converters alone while also explicitly supporting islanding detection in interconnected operation with the existing plant.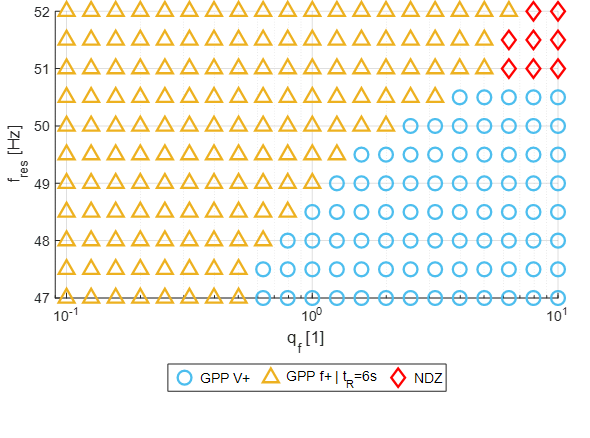 These results are backed by lab verifications. We further show that the joint detection of both converter types in parallel operation can enable an even more reliable detection than on one system of one type if the specifics of both systems are considered in the design. We lastly discuss the implications of these findings on future testing procedures for islanding and propose changes to foster the integration of future reliable islanding procedures in the grid. The results are originating from the state-funded German research projects "Netzregelung 2.0" and "Verteilnetz 2030+".
---
A Unified Analytical Method to Quantify Three Types of Fast Frequency Response from Inverter-based Resources
Submission-ID 163
With more inverter-based resources (IBRs), our power systems have lower frequency nadirs following N-1 contingencies, and undesired under-frequency load shedding (UFLS) can occur. To address this challenge, IBRs can be programmed to provide at least three types of fast frequency response (FFR), e.g., step response, proportional response (P/f droop response), and derivative response (synthetic inertia). However, these heterogeneous FFR challenge the study of power system frequency dynamics. Thus, this paper develops an analytical frequency nadir prediction method that allows for the consideration of all three potential forms of FFR provided by IBRs. The proposed method provides fast and accurate frequency nadir estimation after N-1 generation tripping contingencies. Our method is grounded on the closed-form solution for the frequency nadir, which is solved from the second-order system frequency response model considering the governor dynamics and three types of FFR. The simulation results in the IEEE 39-bus system with different types of FFR demonstrate that the proposed method provides an accurate and fast prediction of the frequency nadir under various disturbances.
---
Application of Residential Prosumer Flexibility for Frequency Control – Analysis and Simulative Investigation Considering Control Power and Inertia
Submission-ID 174
To achieve a climate-neutral system and enable the energy transition a significant portion of the provision of ancillary services in the power grid needs to change. One such service is frequency control, which is relevant for the permanent balance of power generation and consumption in a grid. This paper examines the potential of providing frequency control services by prosumer households with devices like photovoltaic systems and electric vehicles, including an analysis of the active power flexibility. An implementation of the flexibility and control power provision is provided, and simulative examinations are conducted. The findings reveal a distinctive pattern for the positive and negative flexibility of prosumer devices, alongside varied accessibility of
flexibility on the residential level. This flexibility can be used to deliver control power in a meaningful way: More than 67% of the demand for an exemplary year can be covered, with significant technical potential in summer and during the day as well as for battery storage systems. Although prosumer devices cannot provide the full control power demand due to their characteristic profiles, households offer flexibility potential that may be valuable for frequency control.
---
Using Real World Data to Improve/Develop Self-Consumption Projection Models for Commercial, Industrial and Domestic PV & Battery Systems
Submission-ID 175
The demand for photovoltaic (PV) solar power systems is increasing in the UK and worldwide for both residential and commercial customers; pushed by a general awareness of climate change issues and recently by soaring prices for conventional energy sources. This trend is in line with a political drive for more energy security and, thus, is expected to continue in the future.
Electric power systems, generally, involve electricity generation, transmission and distribution to different residential and commercial loads. Generating electricity locally using PV systems and then utilizing it locally has the advantage of reducing the demand on the UK transmission and distribution system and also reducing transmission losses and, thus, increasing the net system efficiency. A key element to achieve the above is the presence of suitable electrical storage capacity (batteries) that can match varying PV electricity generation with the considered load. For this purpose, different self-consumption projection models are used to estimate the percentage of PV electricity generation that will be locally used for different consumption patterns and storage capacities. Based on these models, the optimum storage capacity that will achieve the highest efficiency and value for money can be determined.
This study sets out to utilize real world performance data provided by Leeds Solar in order to validate and improve existing models, or develop new self-consumption projection models for commercial, industrial and domestic PV & battery systems. Also, the study investigates the potential for these systems to aid with grid balancing services via the use of half hourly electricity import and export rates.

---
Environmental friendly Solar Energy: Potential of Utilizing Field Margins in rural areas for Photovoltaic Systems in combination with Wildflower Strips
Submission-ID 179
The increasing global demand for renewable energy has led to a rapid expansion of solar photovoltaic (PV) systems. However, the large-scale deployment of PV installations has raised concerns about their environmental impact and land use requirements. This study explores an environmental-friendly approach to solar energy generation by examining the potential of utilizing field margins in rural areas in the northwest of Lower Saxony in Germany for photovoltaic systems in combination with wildflower strips.

Field margins, typically found at the edges of agricultural fields, serve as buffers between croplands and surrounding habitats. Furthermore, these field margins are partly used to establish wildflower strips to promote biodiversity. By integrating PV systems within these field margins, the dual benefits of clean electricity production and ecological preservation can be achieved.

Target of this paper is the investigation of the potential of grid-connected field margin PV (FMPV) in the northwest of Germany. The analysis follows a multimodal approach considering regulatory, technical and economic aspects. The analysis incorporates data from a geographical information system (GIS). Firstly, suitable areas for FMPV are identified in the investigated area in the northwest of Lower Saxony in Germany based on factors such as solar irradiation, which is influenced by shadowing of trees or buildings, and land availability. The land availability is partially constrained by property rights, which must also be considered. Secondly, the regulatory and legal framework plays a significant role in shaping the operations and development of FMPV. Areas that are eligible for funding according to the German law are identified. Thirdly, the availability of a power network connection point is considered. The presence or absence of an electricity line near the field margin is a crucial factor in the economic analysis. Fourthly, the economic viability of the proposed approach is evaluated by analyzing the costs and benefits associated with the installation and maintenance of a FMPV system. The findings indicate that the integration of wildflower strips and grid-connected FMPV systems offers an environmental-friendly approach to solar energy generation in rural areas. Nevertheless, the economic evaluations highlight the high costs associated with grid connection, making off-grid PV systems a more viable solution for meeting renewable energy targets in these areas. In the future, it is essential to prioritize off-grid systems to bring added value to rural areas through direct on-site utilization of electricity. Moreover, there is a pressing need to explore affordable alternatives that can make FMPV systems more economically viable for rural communities.
The study was conducted as part of the 4N research project, which is funded by the state of Lower Saxony andinvestigates the current challenges of structural change in the rural northwest of Lower Saxony in Germany.
---
Zoning Wheeling Charge System and Optimal Power Flow utilizing Battery under the Mass Introduction of Photovoltaics
Submission-ID 186
After mass introduction of distributed power sources such as photovoltaic (PV) in the town, the existing wheeling charge system for centralized power supply cannot be applied in Japan. PV power is most effectively used when consumed immediately or time-shifted using battery energy storage systems (BESSs). In addition, the congestion of transmission lines is expected owing to the daytime peak generation characteristics of the PVs; thus, self and local consumptions by neighbourhoods are preferred, and a new corresponding wheeling charge system is required so as to maximize the use of PV power, without curtailment, and to relieve congestion problem on transmission line in most of time. In this paper, we proposed a model with a zoning wheeling charge system that can promote local consumption by controlling the specific power flow from peer-to-peer for the flexible use of surplus PV power with BESSs within an aggregator group. We used one-year PV power generation forecast data and residential demand data to perform numerical simulations using the proposed model and formulate an optimal aggregator planned power flow to minimize electric power procurement costs for aggregators.