Mobile app for academic conferences
Our mobile app integrates tightly with our conference management tool and virtual platform. It is available for both Android and iOS.
Test the app
Available functions
Detailed agenda
Chat and video chat
Discussion forum
Custom content
Push notifications
Participants management
Accounts are created for all participants by the conference management system.
Admins can create / add users through an Excel upload.
Filters are provided to control the creation of the accounts.
All participants are listed on the app by name and affiliation. A search function is provided. Presence indicators show who is online.
Agenda
If the agenda is created on the COMS platform, it is automatically available in the app.
Changes to the agenda are automatically ported to the app.
Participants can build their personal schedule and send questions to the speakers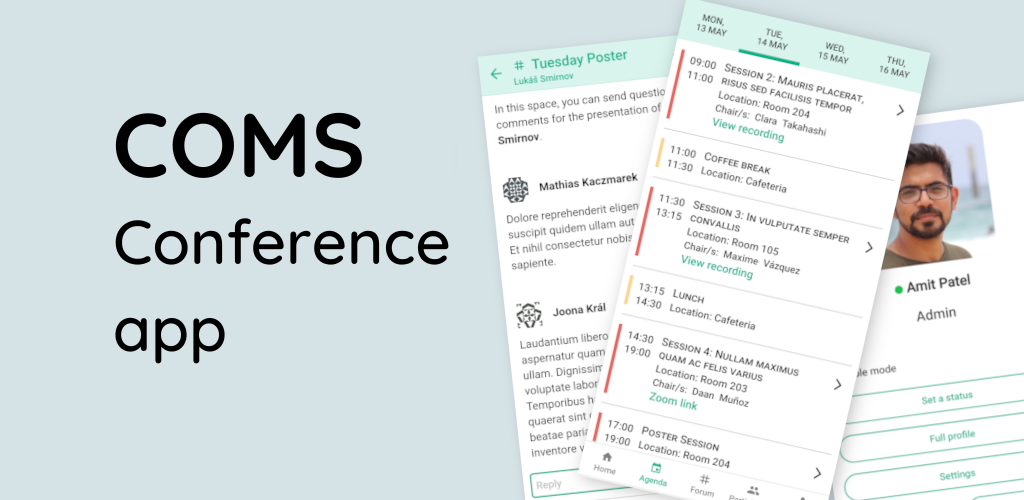 No tracking | No pop-ups | No animations
Last updated: 02 October 2023