On-site registration & tracking
On this page
COMS provides a module to register delegates on arrival and, optionally, log their participation in various events or on different days. It consists of two functions that can be used independently or together:
A Plug & Play module to scan QR codes issued to participants and record their arrival in the database.
A manual function to record arrivals, by setting a flag in a list.
An export to Excel contains the arrival details as well as the QR codes for all authorized participants (fig. 2).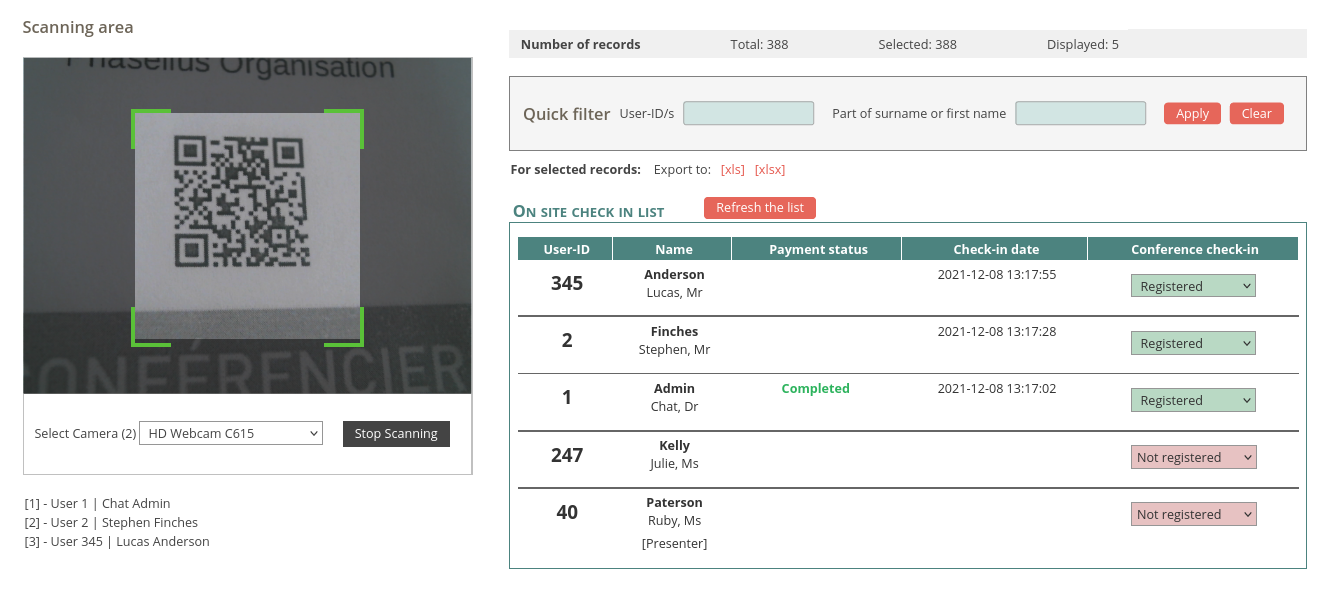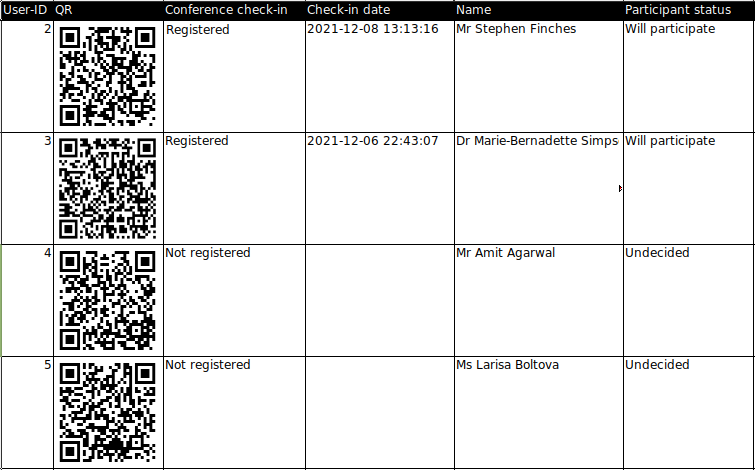 Scanning QR codes
If you are planning to scan QR codes (fig. 1), you will need to:
Construct a list of participants who are authorized to receive a QR code and use it to check in.
Activate the display of the QR codes to authorized participants and notify them by email.
Set up one or more devices (laptops, PCs, tablets) with webcams that can be used to scan the QR codes.
Note: alternatively to a webcam, you can use a smartphone to scan the codes.
Use the scanning function provided by COMS to register the participants.
Recording arrivals manually
If you are not planning to scan QR codes, you will simply need to:
Activate and display the list of participants on a suitable device in the reception area.
Identify the participants and record their arrival by setting the relevant option in a drop down list.